1 Carnaval de Distorções is a Brazilian 3D 3rd Person Exploration Game for PC and Mac, which emphasises the vast sense of solitude, loneliness and suspense. The game project is divided into 2 Acts. At this moment Act 1 is being produced by Team 1CDD and it serves as an introduction to the game story and concept, with the main purpose to present the game to the public.
The Game has the Direction and the Game Design by Thiago Girello.
The player controls a mysterious little girl that can change some things in the world by creating music by playing a violin, among these the ability to control the movements of, and ride, a giant monster. At her touch, objects fall victim to the affects of gravity once more, solid stuff once frozen in the air, now starts to fall again. In front of her, a road that leads to a destroyed sambódromo, distant in the horizon. The girl follows the road, in the distance she sees a strange and huge creature, chained to the sambódromo structure itself.
[one_half]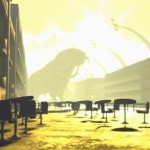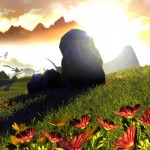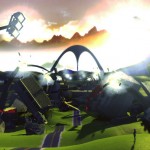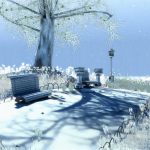 [/one_half]
[one_half_last]
My Collaborative Roles
3D Models Collab.
Prop Dressing Collab.
[button link="http://1cdd.com.br" type="icon" icon="search" newwindow="yes"] Visit the Official Website[/button]
[/one_half_last]