Level Overview:

Game Engine: Flash
Jack is a 15 – 21 minutes game divided into 3 different Levels featuring different game mechanics. For each of the levels the mission design changed radically to match with different and easy learning mechanics. Jack is part of EBM Compendium VII, in which the theme was "Jack of all Tales". The Compendium VII is about an alternate version of all Jack tales turning into the famous Jack the Ripper. The Flash Game Jack is the game version of this project, focusing specifically on the Jack and Jill fairy tale.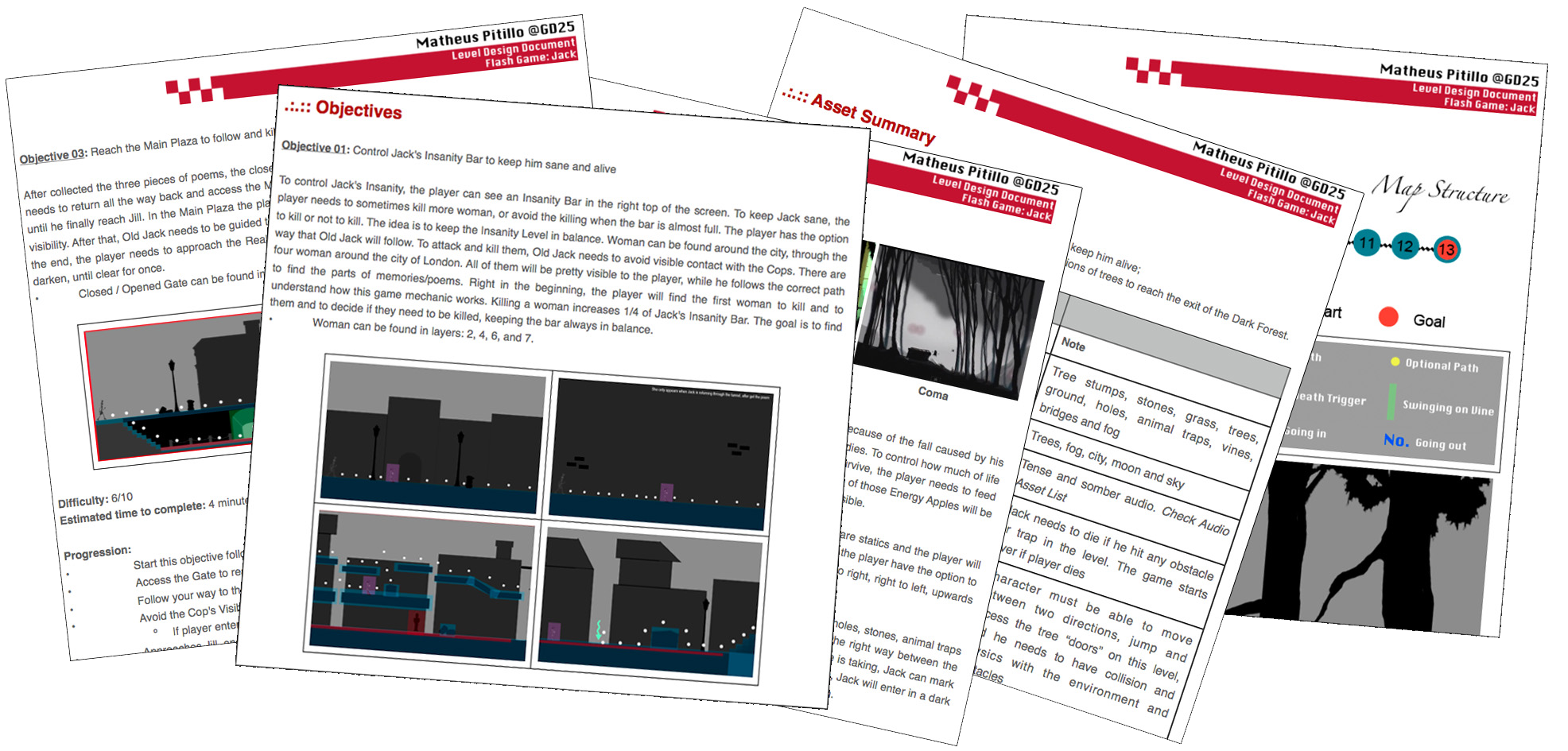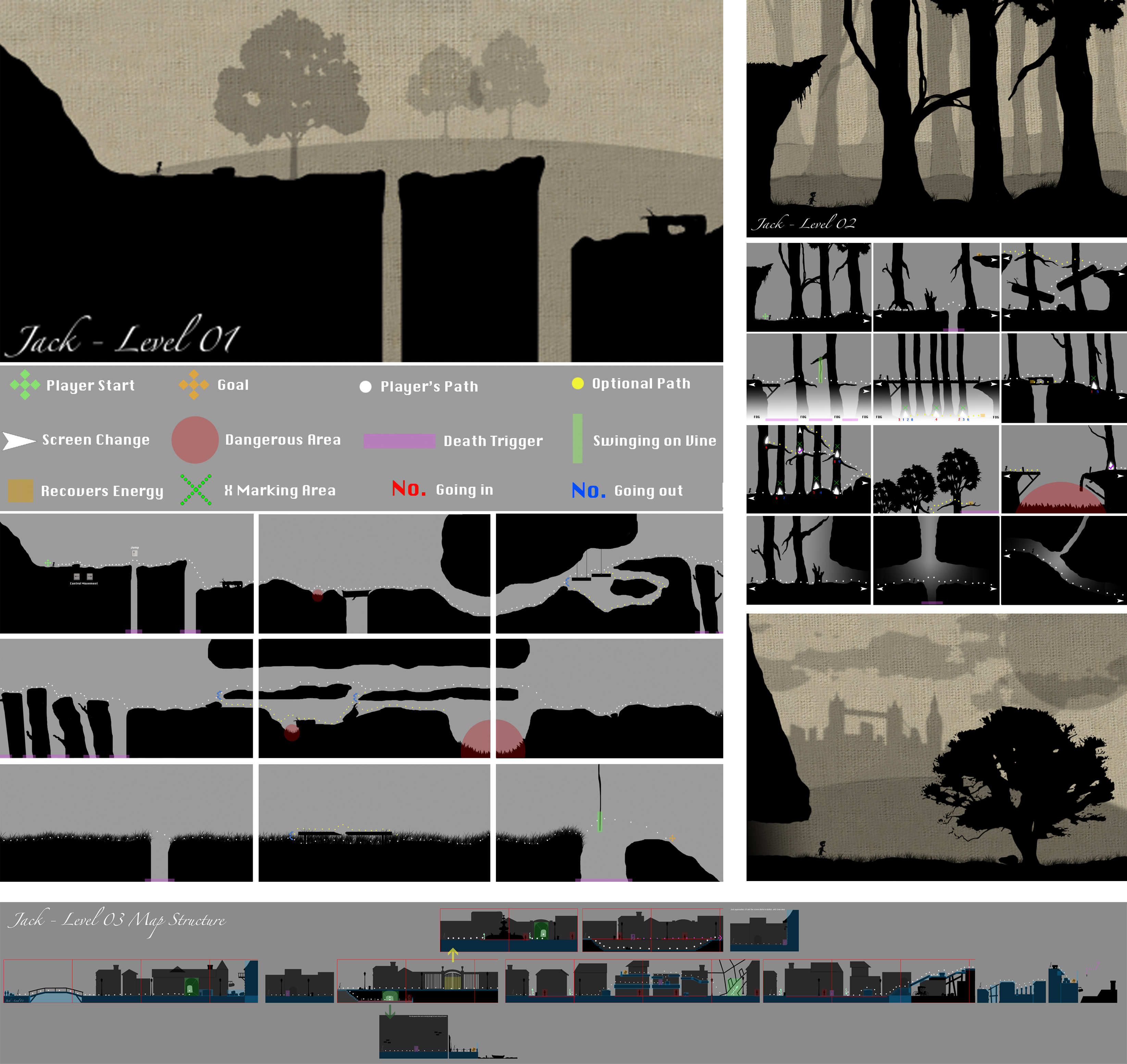 Design Notes:
In a total of 3 Levels, each level of Jack shows a different time of his life, to explain how he ended up turning into Jack the Ripper. The biggest challenge as Level Designer was to create objectives and mechanics that could add value the core story and that could keep the difficulty in a not too high level. For the game controls, I used in-game silhouettes and shadows to show each one of the controls the first time the player is faced with a new situation.
Goals:
Estimated Difficulty: 7/10 – Opening
Estimated Gameplay Duration: 4 minutes
Objectives:
1. Run away from Jill, trying to avoid obstacles in a fast paced level.
Estimated Difficulty: 7/10 – Mid-Game
Estimated Gameplay Duration: 5-8 minutes
Objectives:
1. Find the apples to recover Jack's energy and keep him alive;
2. Discover the correct path between the options of trees to reach the exit of the Dark Forest.
Estimated Difficulty: 8/10 – EndGame
Estimated Gameplay Duration: 6-10 minutes
Objectives:
1. Control Jack's Insanity Bar to keep him sane and alive;
2. Find the three pieces of memories/poems scattered around the city of London;
3. Reach the Main Plaza to follow and kill Jill, without be noticed by the Cops.
[box type="info"] For a detailed and complete Level Design Document with all Enemy Spawn Points, Level Progression and Potential Risks, please request via e-mail.[/box]
Screenshots:
Video: